Memberships are as low as $19.58 per month!!
Unlimited jumping plus exclusive perks and discounts!
Memberships are paid 3 months in advance. Price starts at $80 for one jumper for 3 months. Additional discounts for each jumper added. Please call for more details.
Add-Ons
Enhance your experience with these fun-filled extras
Virtual reality

$8.00

In partnership with VR-1 Arcade, we offer dozens of interactive games on our Oculus Quest System. Price is for each 15 minute session.

Laser Vault

$3.00/3 games or $10.00 unlimited

Play alone or with a friend. Expertly maneuver through the maze of lasers in the classic Laser Maze Challenge or bust all those beams in the high-energy Beam Buster mode. Complete objectives to gain points and become immortalized in the Laser Vault hall of fame!

Passes

10 punch pass $120.00

*10 punch pass for ages 5 and under is $70.00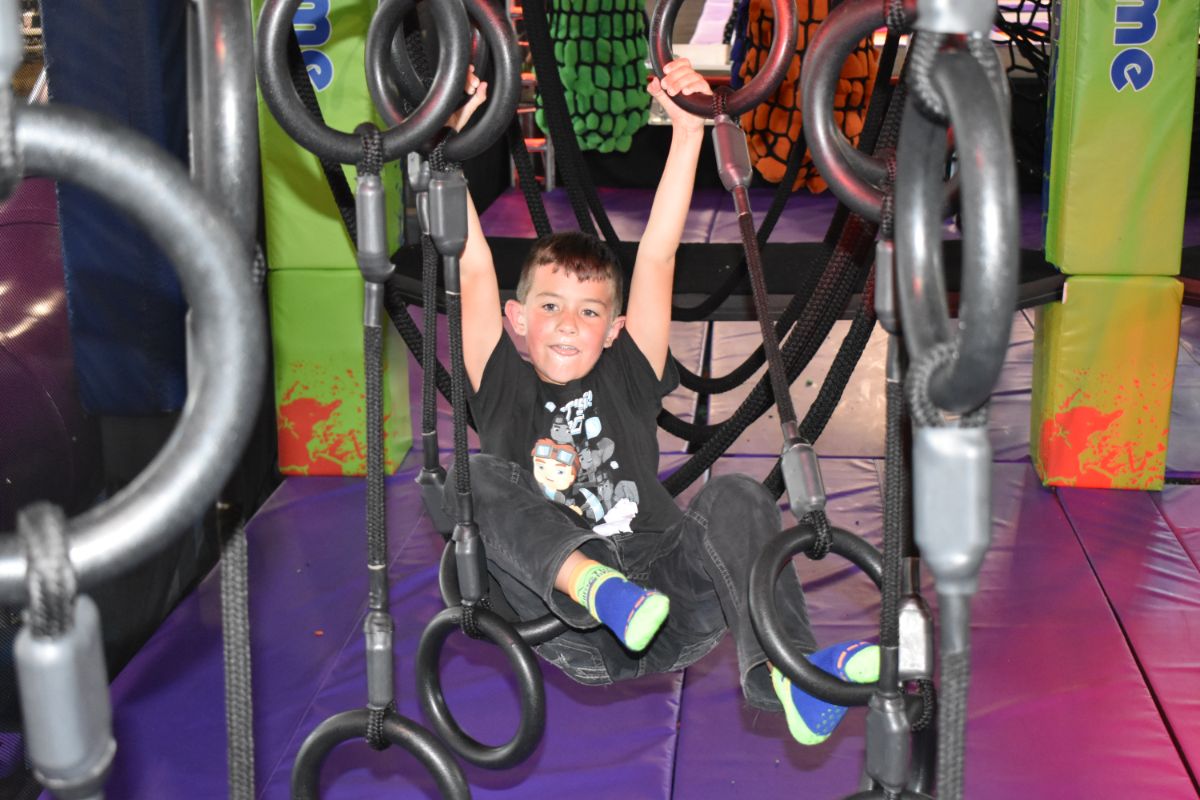 FINE PRINT
Please review all the JumpTime Meridian rules before jumping
Prices DO NOT include tax
We accept cash and credit card payments. Sorry, we do not accept checks
Sessions are paid for in advance. Sessions start every half hour
On weekdays with no school (e.g., holidays, in-service, etc.) our hours will vary
Group rates are available—please call for details
Specials
Sensory Night

$8/hr (for special needs jumpers)

Monday 4pm-8pm. A night dedicated to our special needs friends: 1 hour admission

Mommy and Me

$14.50

Mon-Thurs 10am-2pm. One parent and one child under 5 years old for 2 hours of jumping.

Study Break

$20.00

Mon-Thurs 4pm-7pm. 2 hours of jump time, 1 fountain drink and 1 bag of chips.

Wednesday Drop-In Homeschool

$8.00

1 hour of jump time between 10am and 3 pm (last check-in at 2pm).
Must be homeschooled.
Not valid during holidays, school breaks or non-school days.
Frequent jumper? Ask about our homeschool membership!

Thursday and Sunday Family Fun Day

$75.00

Two hour admission for 4 people and a bottle of water for each jumper. Additional guests $15.00

Friday Night – All Access

$20.00

8pm-10pm. 2 Hours of jumping, arcade and lazer maze plus a 15 minute session of virtual reality.
Please note that these will be the only tickets available during this time. Kids 5 and younger will be $14

College Student Rate

$9.50

1 hour of jump time. Must show student ID and mention special rate at check-in.

Special Needs Rate

$8.00

One hour of jump time for one jumper with special needs and one aide. Must mention special rate at check-in.